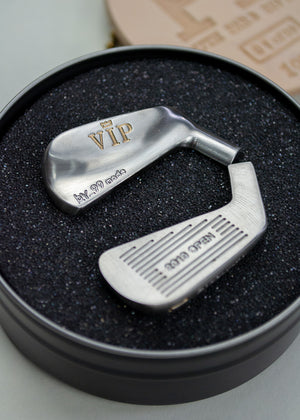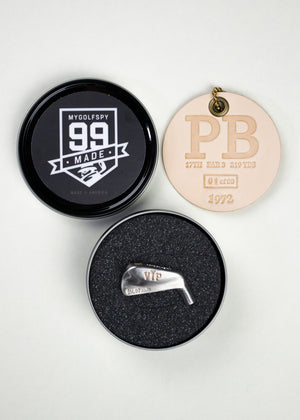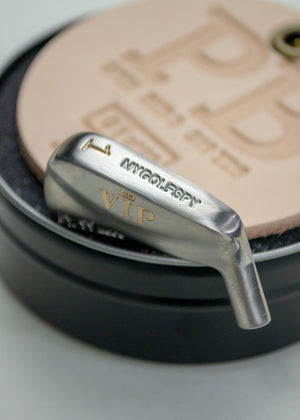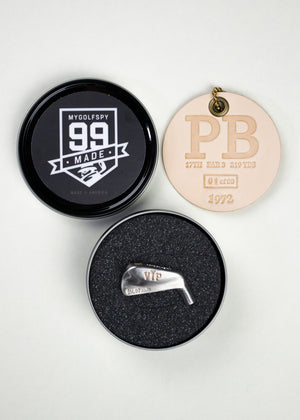 Jack's Famous 1-Iron {MGS MARKER #3}
99 | MADE
Only 99 of each item will ever be made and all will be Made in America 🇺🇸.
The third release from 99 | MADE, JACK'S FAMOUS 1 IRON
This super limited edition ball marker + bag tag are 100% CNC Milled and 100% Hand-Made. All individually numbered. Only 99 of these markers and bag tags are being sold.
*Limit 1 Per Customer
100% CNC Milled
Individually numbered
Hand-embossed
Hand-Painted 
Designed by MyGolfSpy 
Made in America
Only 99 made (ever)
Sorry, no returns or cancellations on 99 | MADE items.
===========================
Jack Wullkotte built it, Don White grinded it, Jack hit it.

Flat soled, straight leading edge, no camber, little heel-to-toe radius, standard toe, thin top line, True Temper X-100's. Nothing complicated.

Nicklaus didn't tinker. One less variable to greatness.

He stepped up to the tee, wind swirling, immediately pulling an iron out of the bag Trevino once said even God couldn't hit on a hole the devil himself might have designed.

217 yards, par 3, wind, a one iron, final round of a major.

How close would you hit it? With a 3-shot lead in the final round and the wind howling in his face Nicklaus hit a shot he said even he didn't think he could ever do again. Many of those that have stood in a similar place since agree.

Nicklaus noticed during his backswing that he had shut the face but was able to correct mid-swing and flush a 1-iron that clanked the stick and stopped just 6 inches from the cup.

217 yards, par 3, wind, one iron, birdie, U.S. Open Victory.

Jack Nicklaus' 1-iron on no.17 at Pebble Beach is one of the most iconic shots in US OPEN history.

#99MADE